I attempted to add my printer in the android app and after fill all fields and selecting save, the app crashed with no error. I opened and added again, but accidentally hit save before adding the URL.
It accepted my entry and saved as a new printer profile, but in an attempt to open the entry to fix my mistake it causes the app to crash every time.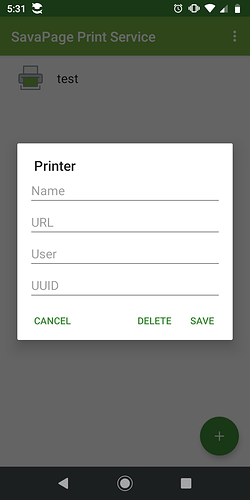 The app works by adding the correct info from the user's account dialog for ipp into another printer profile. However if I tap the "bad" entry, app will crash.